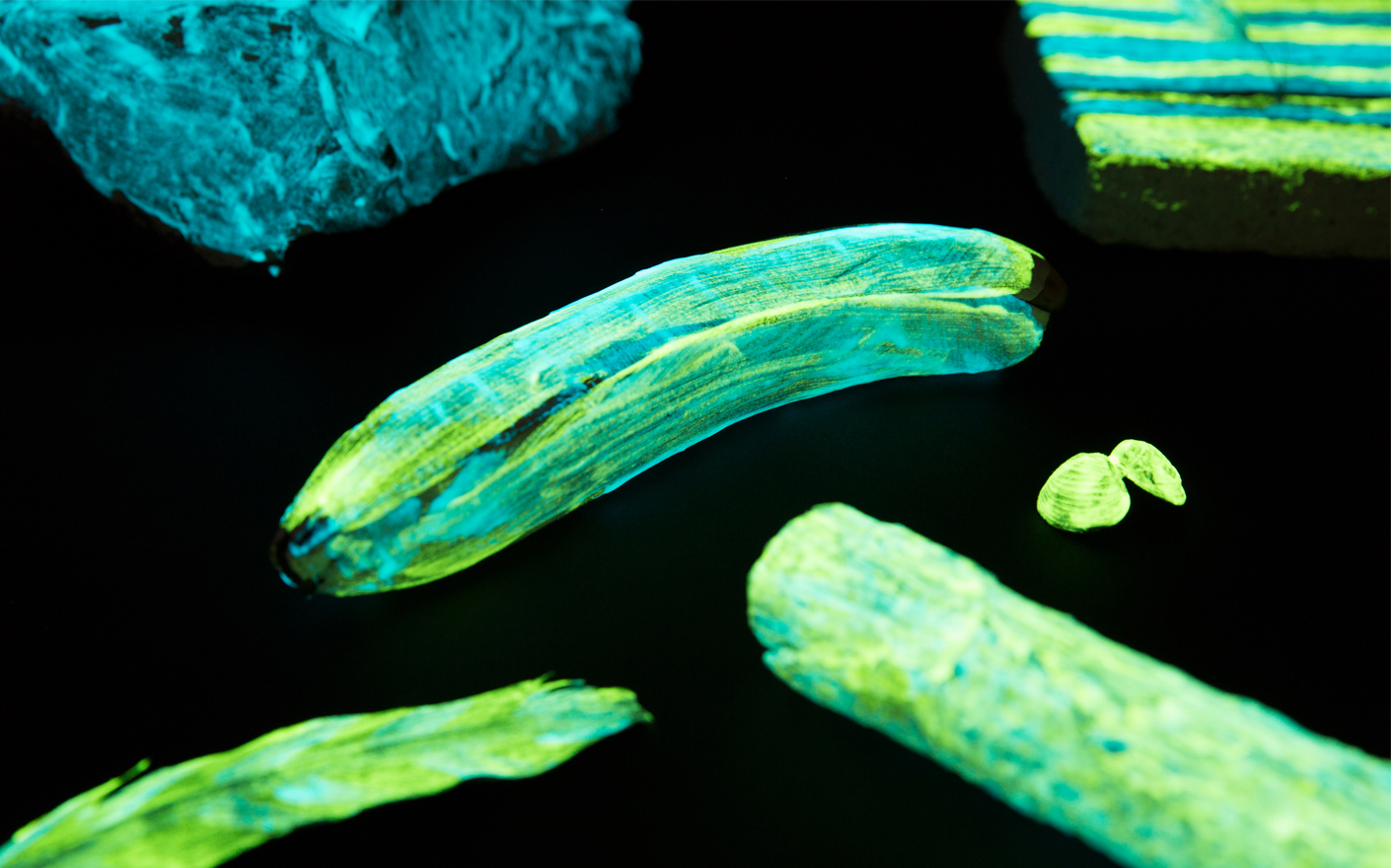 Less Light is More Light, Boisbuchet 2019
How much light do we really need to see?
Within a week we developed the concept for HYDRA, our Installation for dark nights in the countryside surrounding the Château in rural France.
HYDRA only utilizes phosphorous paint and LEDs with photovoltaic cells in order to curate a lighting installation  with the minimum amount of light, exploring how much light the human eye needs in order to perceive the environment on the one side and how much is tolerated to avoid light pollution on the other. Through the subtlety in its visual language, HYDRA brings the beauty of nature into another dimension.
Participants: Rohan Khanna, Pablo López Torres, Clara Batiste, Yunni Cho, Dharini Singh
Boisbuchet Technical Team: Carlos Guisasola Suarez, Dean Toepfer, Felix Panis-Jones
Tutor: Ulrike Brandi
Assistant: Malina Angermeier
August 4th–10th
Domaine de Boisbuchet Boisbuchet 2019